BRATOXIN®
(6 Bottles + FREE S&H)
Regular price

$599.95

Sale price

$419.94
A powerful alternative for a healthier, more revitalized, smoother and tighter feeling skin. 
Product Description

Perfect Brazilian Skin Tightening Serum for Your Skin

Are you searching for Powerful rejuvenating serum that will smoothen and radiate your skin? An effective way to reduce wrinkles and fine lines? If yes, our best selling Bratoxin suits your need spotlessly. The curated, scientifically proven and clinically tested ingredients in this Brazilian secret skincare Formula helps to hydrate, smooth, soften, and increase your skin's elasticity making you the envy of your peers. In addition, your skin gets nourished, restored and hydrated by consistent use of this serum. You can keep smiling knowing that this is the reason behind the compliments you'll be getting
Completely Safe and Easy to Use

We know just how much you treasure your skin and we have ensured that our skincare products are naturally derived, safe and environmental friendly.  Therefore, this means that this age reversal Bratoxin serum is allergen free, and thus will have no reactions related to it. It is also pretty simple to use. For the best results, use twice daily.
Here's why this effective anti-aging serum is ideal for you:
It gives you comprehensive skin care

It has myorelaxant properties to reduce muscle contractions under the skin

It's completely safe to use with immediate results within 60 seconds

It's easy to use

Effortlessly reduces wrinkles and expression lines

100% money back guarantee
Clinical & Scientific Additional Benefits
The powerful synergistic ingredients in Bratoxin have been shown to:
Tighten and smooth the skin immediately
Reduce barcode wrinkles and bitterness folds within minutes!
Diminish the depth of wrinkles on the forehead and around the eyes
Smooth and redesign the lip contour
Increase skin Moisture levels by 51.4% after 24 hours 
Provide exponentially more Vitamin C delivered into the Skin, as well as Ferulic Acid 
Protect against Oxidation and Reactive Oxygen Species scavengers
Directions 


Daily Application
Morning & Evening.
Apply 2 to 3 drops at a time, then gently massage into skin.
Instructional Video
Ingredients 
Acmella Olracea 
Acmella Oleracea or "Jambu" (pronounced Jamboo) as they call it in the Amazon, is cultivated in Brazil in the State of Para. Found in the Amazon Rainforest and has been found to have very similar short-lived effects as Botox.
Açai Stem Cells
It's no secret that the stem cell trend is here to stay. Research shows that plant stem cells slow down the aging of the skin by defending against extrinsic stress. This plant-derived stem cell ingredient imparts antioxidant, protectant and powerful anti-aging benefits that create an everlasting appearance.
Camu Camu 
Native to the Amazon region, Camu Camu berries contain about 30 times the amount of Vitamin C found in oranges. They are rich in ellagic acid, an antioxidant that helps protect the skin against free radicals. Much like a superfood for your face, Camu Camu is a key ingredient to Bratoxin.
Acacia Gum 
Derived from the Acacia Tree, this unique ingredient provides a super-firming action to the skin. With an instant lifting effect, it improves texture, plumps up fine lines and wrinkles while leaving the skin smooth.
All Ingredients:
Water (Aqua), Snail Secretion Filtrate, Acacia Senegal Gum, Glycerin, Alcohol, Acetyl Octapeptide-3, Retinyl Palmitate, Vitis Vinifera Fruit Extract, Aloe Barbadensis Leaf Juice, Rubus Idaeus Fruit Extract, Pyrus Malus Fruit Extract, Prunus Armeniaca Fruit Extract, Pimpinella Anisum Fruit Extract, Myrica Rubra Fruit Extract, Lavandula Angustifolia Flower/Leaf/Stem Extract, Impatiens Balsamina Flower Extract, Euterpe Oleracea Fruit Extract, Coffea Arabica Leaf/Seed Extract, Citrus Aurantium Dulcis Peel Extract, Ananas Sativus Fruit Extract, Vanilla Planifolia Fruit Extract, Citrus Paradisi Fruit Extract, Spilanthes Acmella Flower Extract, Acmella Oleracea Extract, Myrciaria Dubia Fruit Extract, Hydrolyzed Rhizobian Gum, Lactobacillus Ferment, Glycine Soja Oil, Tocopherol, Caprylic/Capric Triglyceride, Acrylates/C10-30 Alkyl Acrylate Crosspolymer, Triethanolamine, Phenoxyethanol, Ethylhexylglycerin, Caprylyl Glycol, Allantoin.
Q&A
What is Brzlnskin's BRATOXIN?
Brzlnskin Bratoxin is anti-aging serum known as the secret to ageless Brazilian Supermodels, made with a curated combination of scientifically sound and clinically dosed ingredients including secret ingredients from the Amazon, which have demonstrated amazing expression line and wrinkle reduction qualities while increasing tightness, elasticity and moisturization of the skin. Some of these ingredients were once only available to Brazilians, now being made available to everyone in highly this effective formula.
How do I use BRATOXIN?
Ideally, wash and dry your first before use. Then simply dispense a few drops on to your fingertips and massage it into any wrinkles, fine expression lines, and wrinkles. Wait about a minute to start feeling the tightening effects of Bratoxin. Wait for it to set before applying makeup. That's all you gotta do!

How does BRATOXIN work?
Bratoxin is comprised by clinically dosed ingredients which have shown to work in several ways. Some of Bratoxin's ingredients will help to tighten the skin on the surface while other ingredients will work on penetrating the skin to help reduce the muscle contractions per minute to zero within a short period of time, helping to smooth fine expression lines, and blur the appearance of wrinkles. Once applied, the powerful active ingredient Acmella Oleracea, in the form of branded name Gatuline Expression, works to reduce wrinkles at their source — for skin that gets smoother, tighter, and more youthful-looking with every use.

What makes BRATOXIN different from similar products?
For people who want to reduce or eliminate the appearance of wrinkles and expression lines, as well as redesign the lip contour, there has historically been one option: expensive (and often painful) injections.

BRZLNSKIN uses a unique, sophisticated blend of safe and powerful ingredients that work to reduce the appearance of wrinkles and expression lines, without the use of needles or doctors— providing instant results.  Besides, we dose our key ingredients according to clinical studies, as opposed to sprinkling them as other brands do, which makes most of the anti-aging skincare ineffective and sold cheap on discounted sites.

Will BRATOXIN cause irritation on people with sensitive skin?
BRATOXIN is formulated with gentle, non-irritating ingredients — in fact, we did this on purpose so people of all skin types could use it! Many of our users have even said this formula feels soothing, making it appropriate for even the most sensitive skin. (If you have any specific skin conditions or other concerns, try a patch test before beginning regular use.)

What is the recommended age group for Bratoxin?
Bratoxin is suitable for all age groups. For more mature skin, its innovative formula can help reduce the existing signs of visible aging — while for younger skin, it can help prevent and delay the onset of fine lines and wrinkles.

What does it feel like to use Bratoxin?
Is it a water-based formula that feels soft and light on the skin. In fact, it feels very natural on the skin, all of its users agreed it's easy to apply it! Approximately 1 minute after application you'll likely feel the product working on your skin.

How many bottles of BRATOXIN should I order?
So many people found this formula to work so well that they like to use it in several different areas. That's the reason we highly recommend stocking up with a 3-pack, which also allows you to take advantage of even bigger savings.
What if it's not for me?
As with all BRZLNSKIN products, BRATOXIN is backed up by our 60-Day Money-Back Guarantee. We're so confident you'll love your results — starting with your very first application — that we'll gladly provide you a full, no-hassle refund if you're anything less than thrilled. Just give our customer care team a call, and they'll take care of you right away, even if you've used up your entire order!
Studies 
¹In a 28-day efficacy study of Gatuline Expression by Gatefossé, GE in nerve muscle co-culture medium has rapid concentration-dependent and reversible myorelaxing activity. Showing a reduction of contractions from 100 to 0 within 1 hr using as little as 0.6% of Gatuline.
²In a 4-week efficacy study of Phyto-Biotics Acai:registered: on skin, moisture levels were improved by 51.14% after 24 hours and 102.48% after 4 weeks when compared to the untreated control.
3A panel (12 volunteers, from 35 to 52 years old) applied a serum containing 3% Easyliance to the eye contour area and Easyliance has an immediate and visible lifting effect. Skin is smoother and looks younger. We also applied three serums to the eye contour area. Easyliance at 3% in a serum and two market references (serum 1 and serum 2). The panel answered a questionnaire after the product dried. 96% of the panelists have noticed the tightening effect for Easyliance. Easyliance presents a better tightening effect than commercially available serums on the market.
417 women pre-tested Snap-8 for 28 days resulting in 63% reduction of line expressions and wrinkles depth.
5In a 2-center, double-blind, randomized, 14-week study in which 25 patients with moderate to severe facial photodamage were treated with an emulsion (with 8% snail Cryptomphalus aspersa [SCA]) and liquid serum (with 40% SCA) on one side of the face and placebo on the contralateralside for 12 weeks. Daily application of topical products containing SCA proved effective and well tolerated for improvement in coarse periocular rhytides and fine facial rhytides. Subjects noted a significant degree of improvement in fines lines at the 8-week time point on the SCA-treated side.
1. Collapsible tab

Share information about your brand with your customers. Describe a product, make announcements, or welcome customers to your store.
2. Collapsible tab

Share information about your brand with your customers. Describe a product, make announcements, or welcome customers to your store.
Share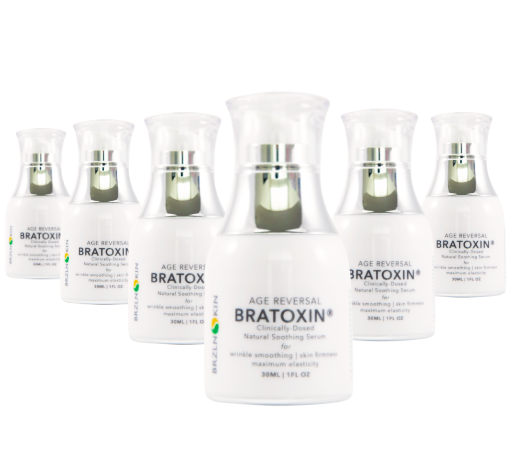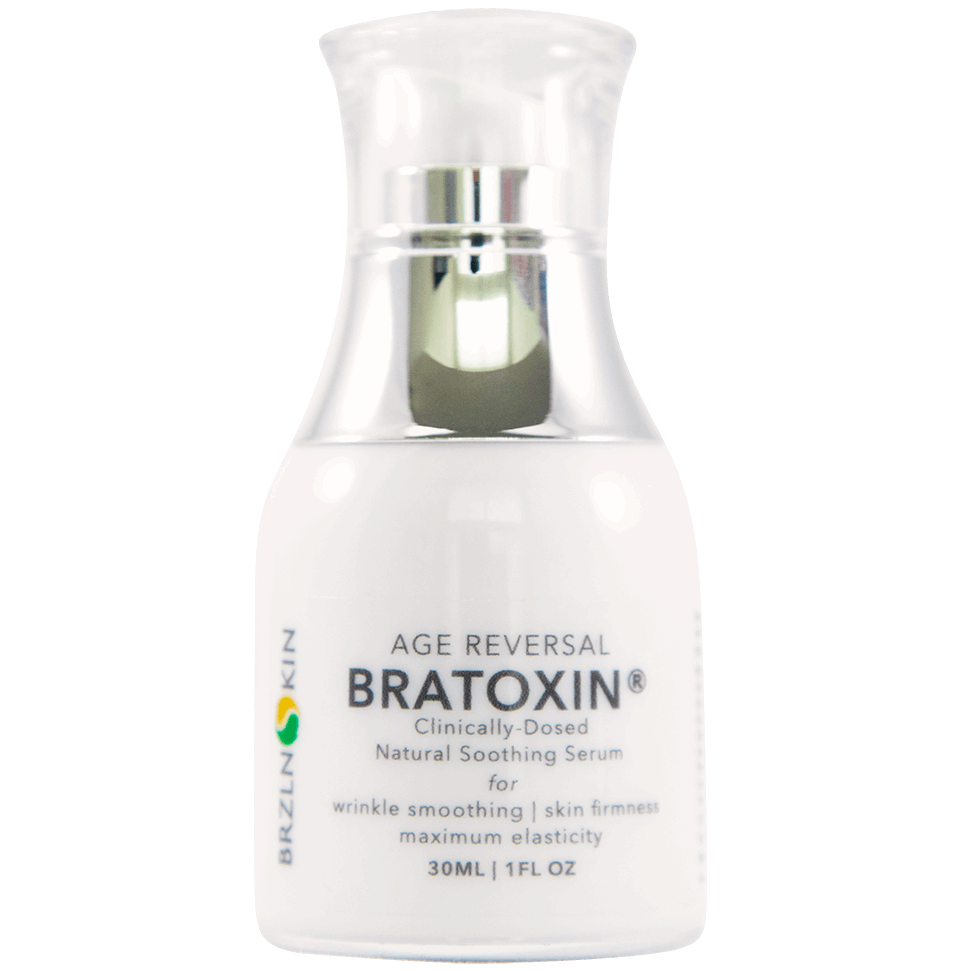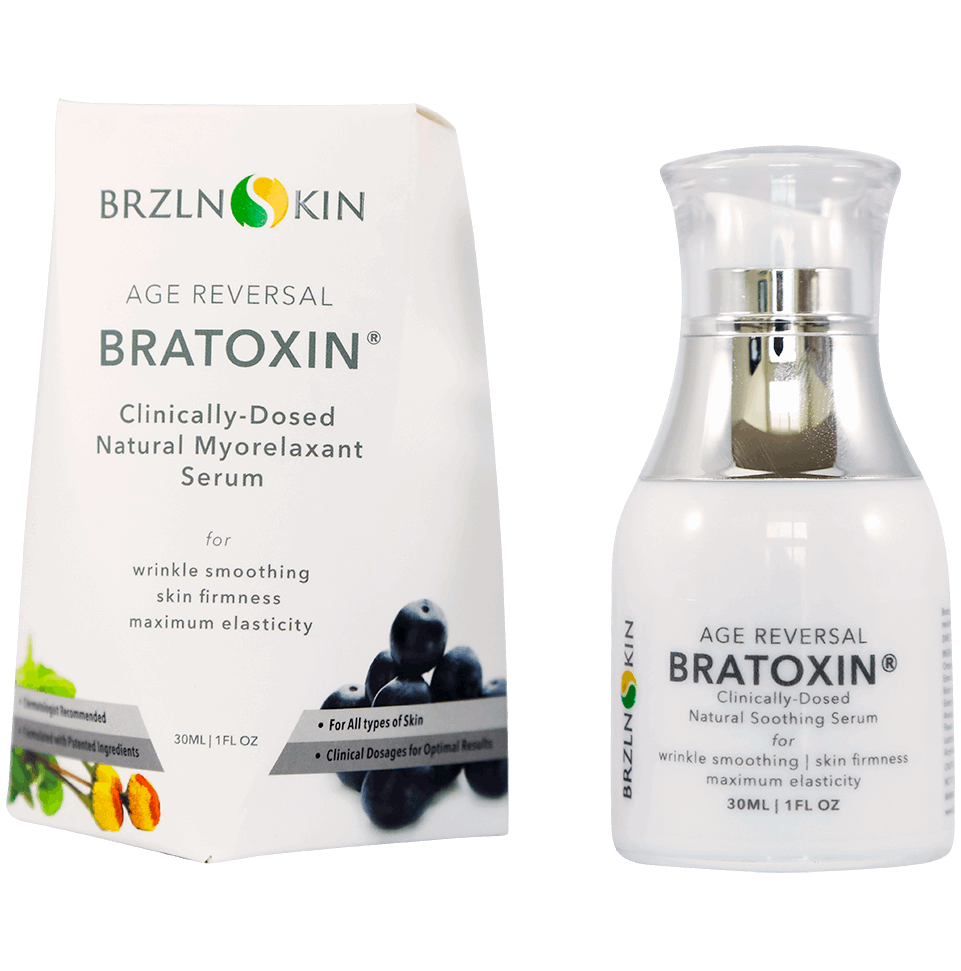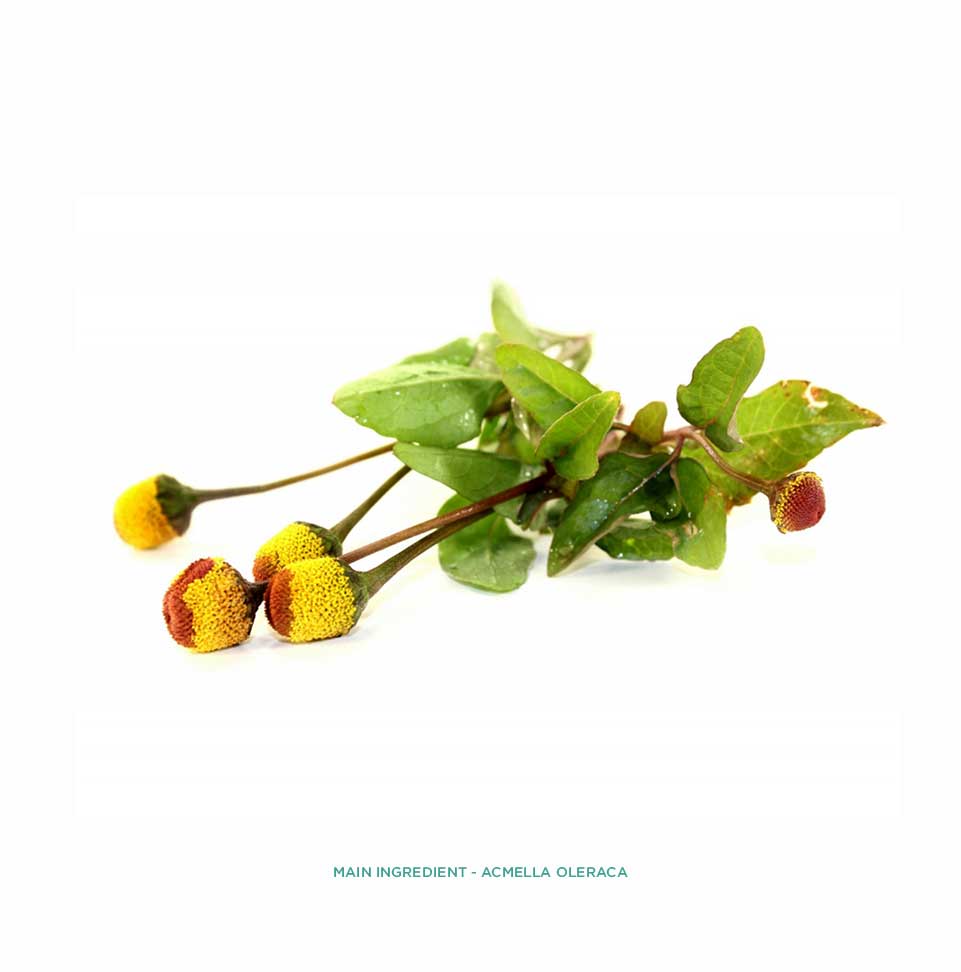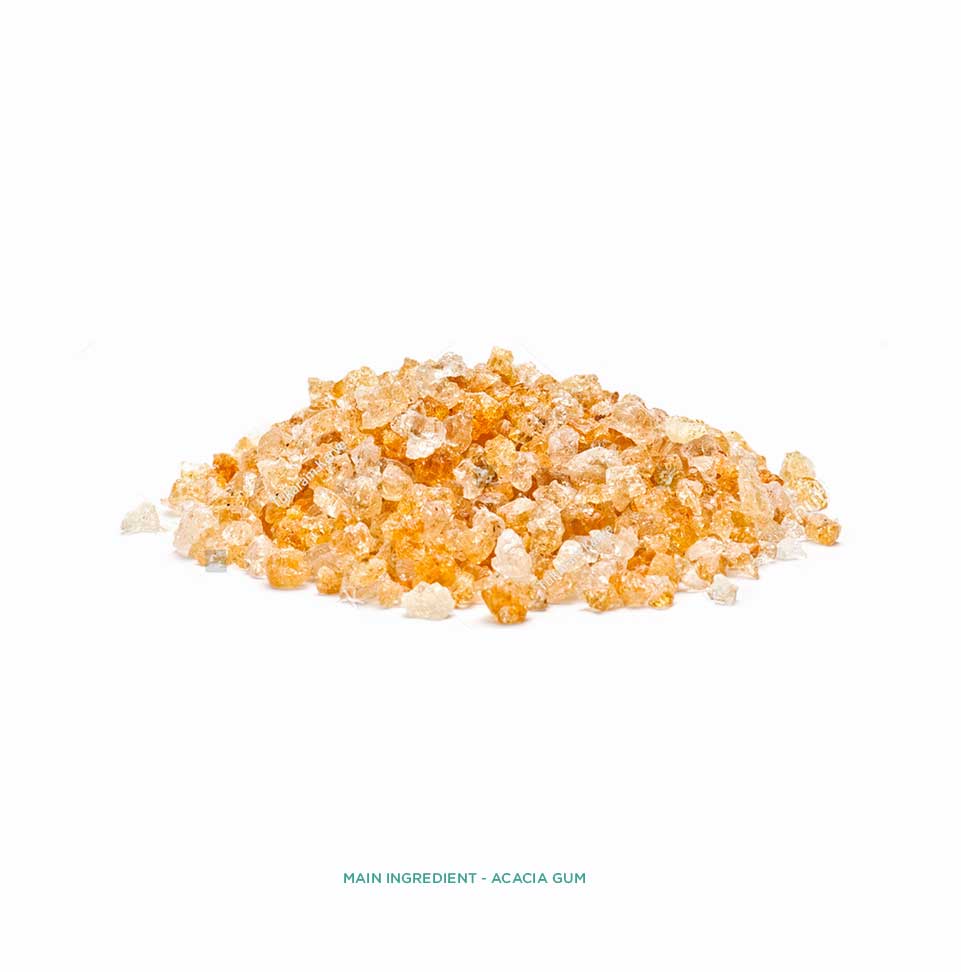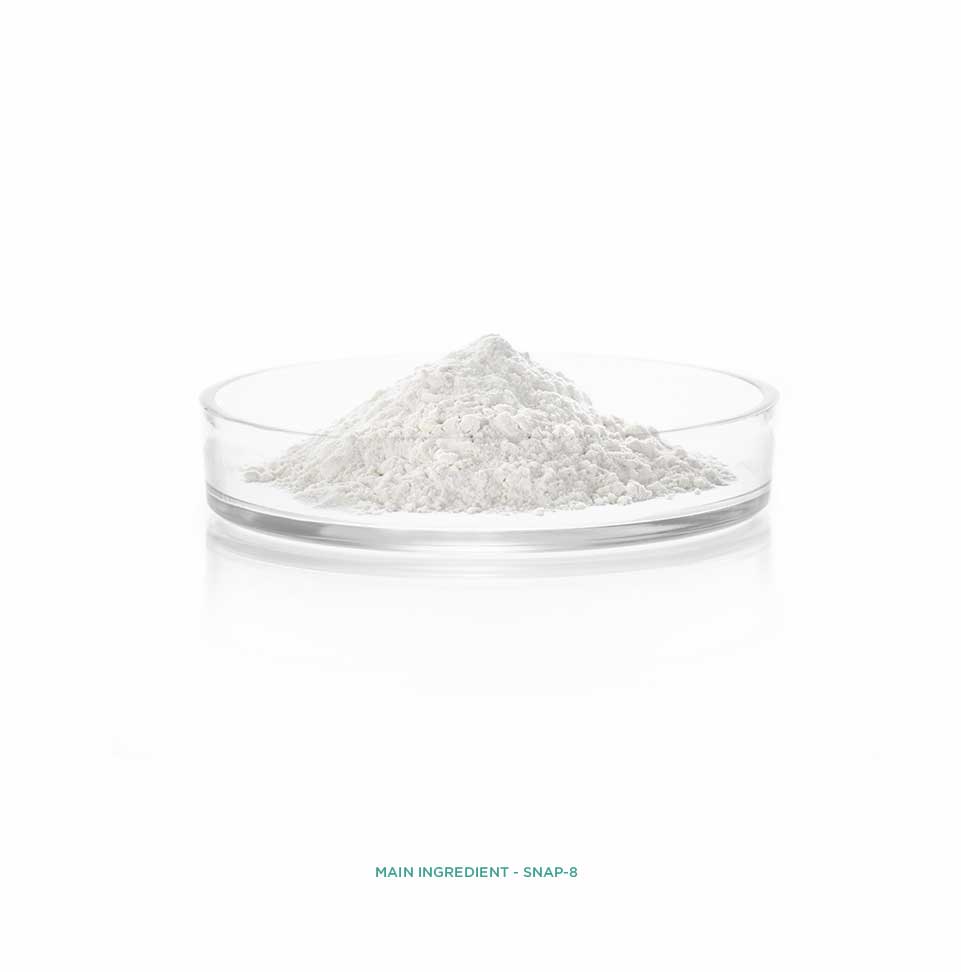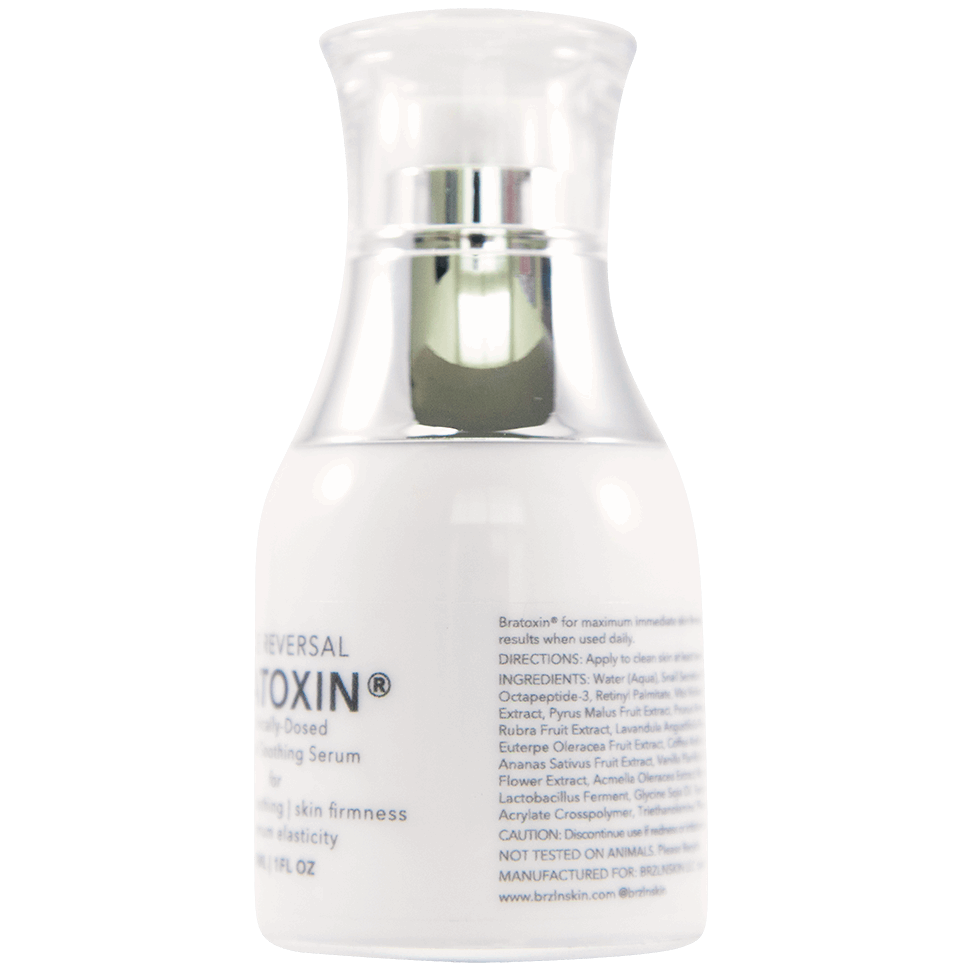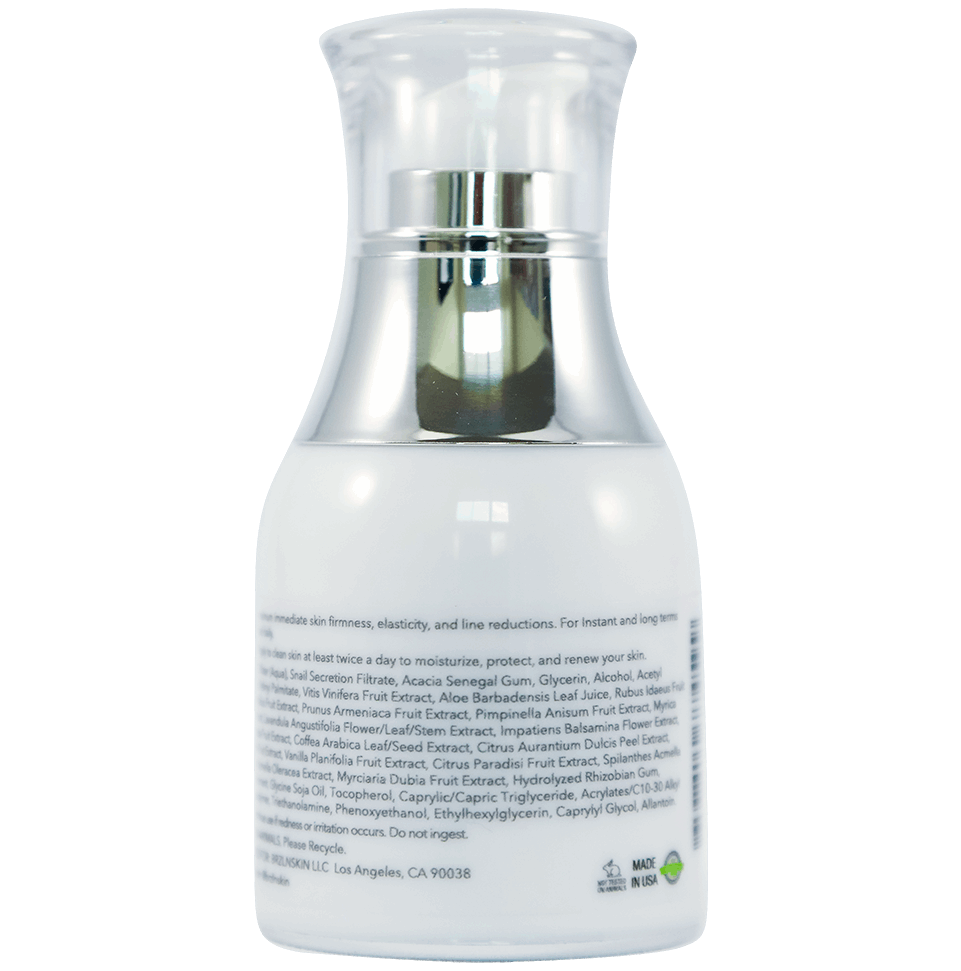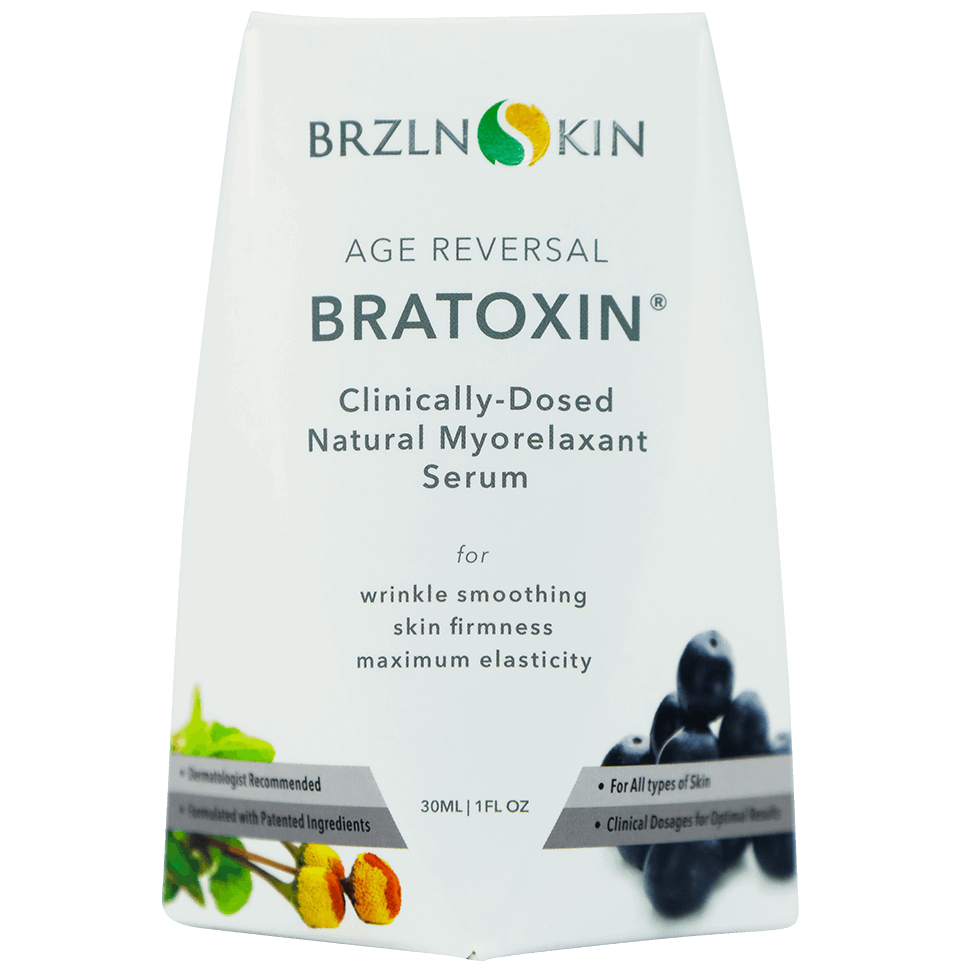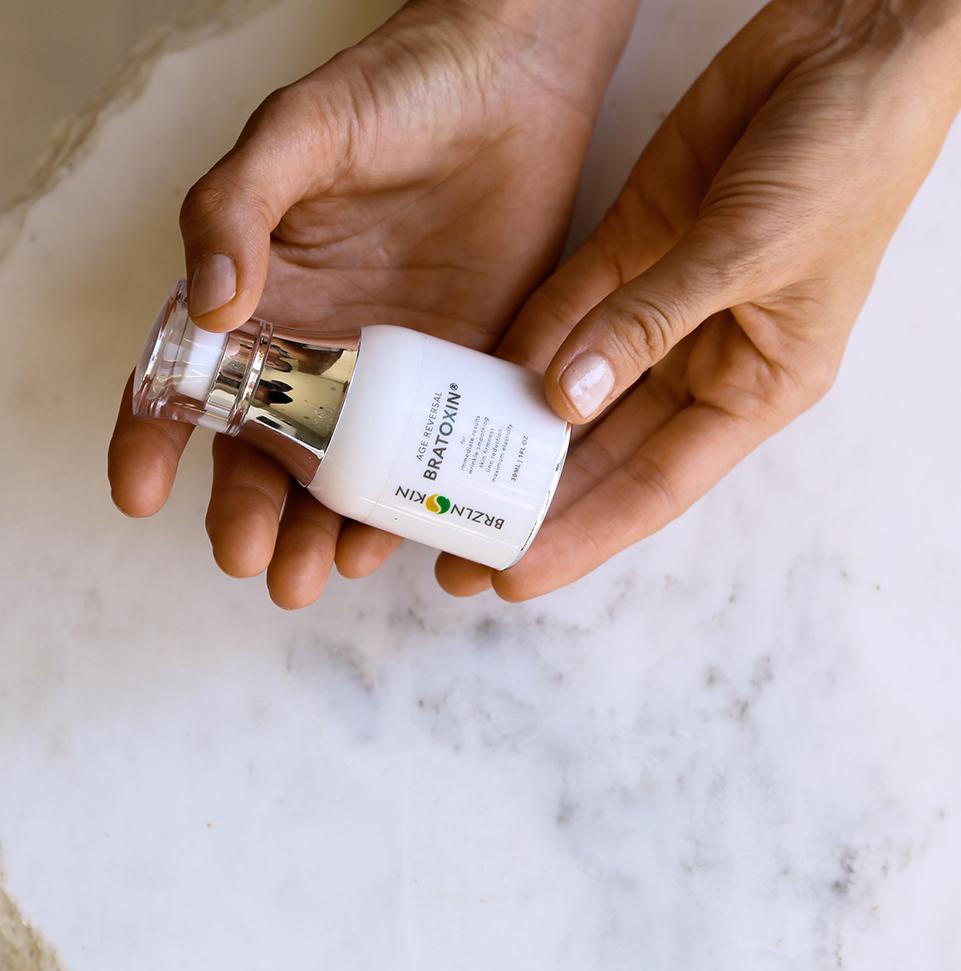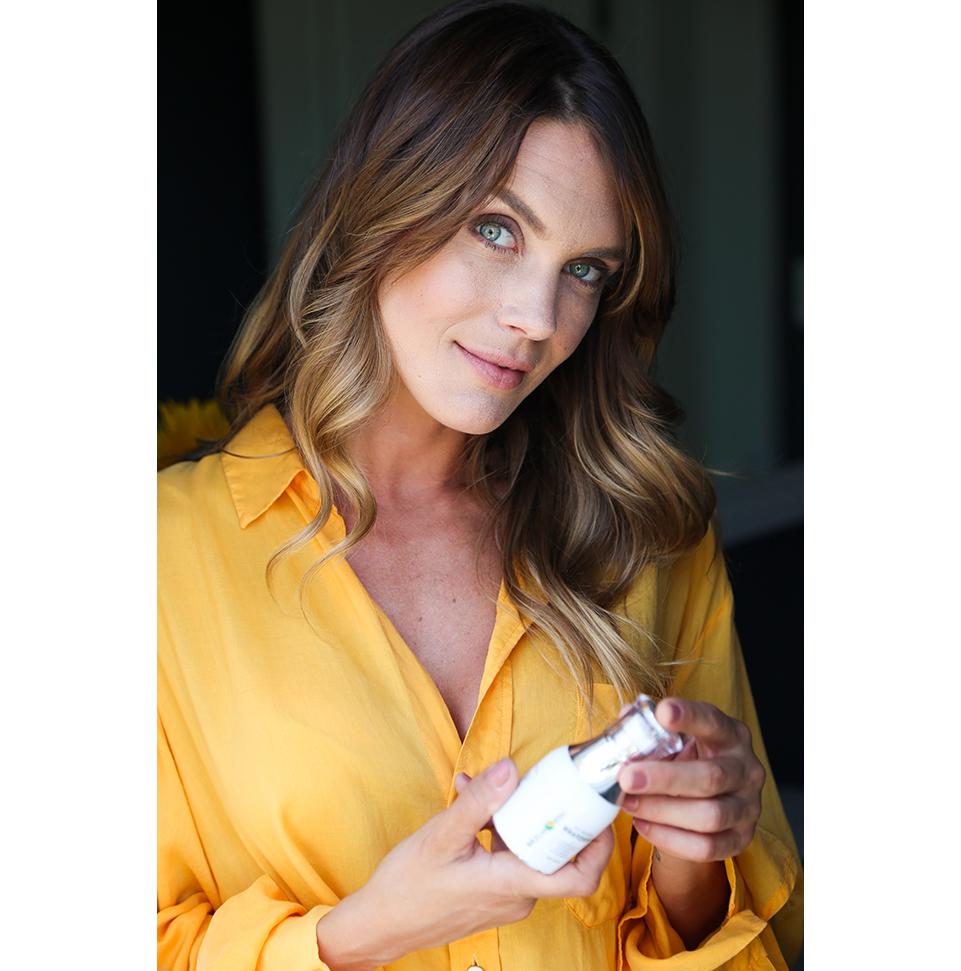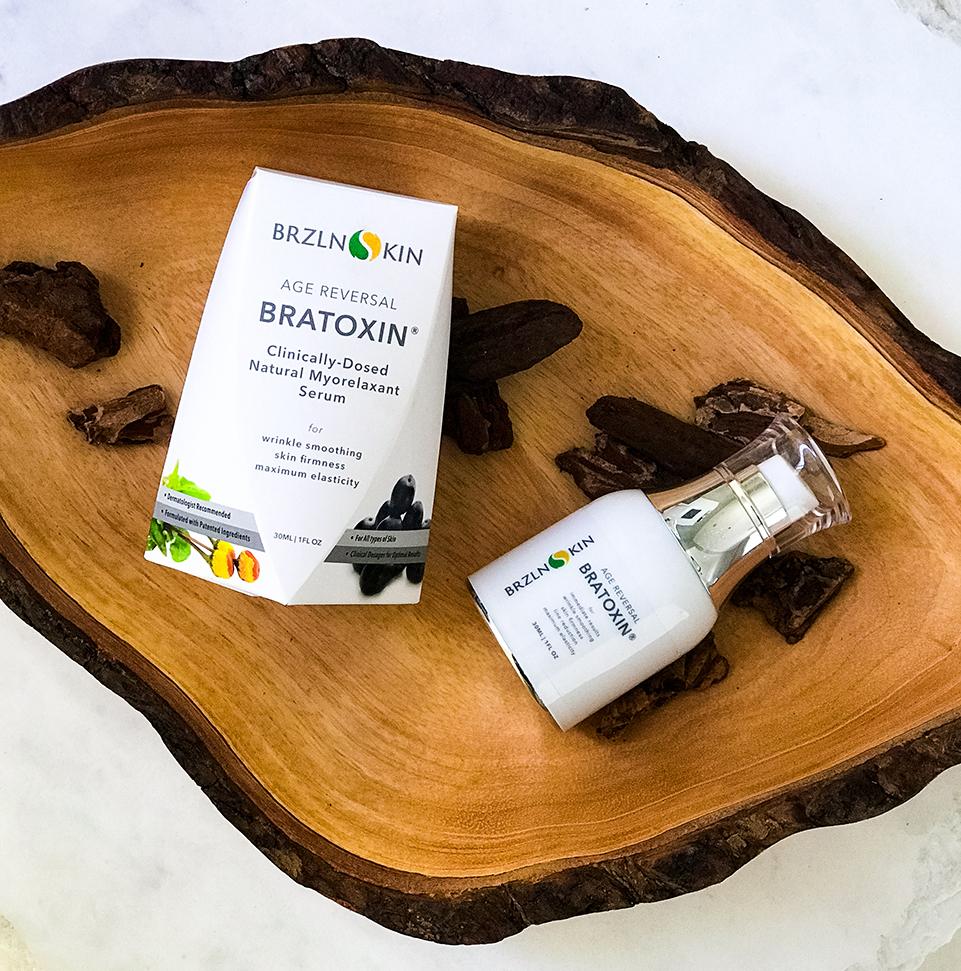 FAQs
Collapsible row

Use collapsible tabs for more detailed information that will help customers make a purchasing decision.

Ex: Shipping and return policies, size guides, and other common questions.
Collapsible row

Use collapsible tabs for more detailed information that will help customers make a purchasing decision.

Ex: Shipping and return policies, size guides, and other common questions.
Collapsible row

Use collapsible tabs for more detailed information that will help customers make a purchasing decision.

Ex: Shipping and return policies, size guides, and other common questions.
Collapsible row

Use collapsible tabs for more detailed information that will help customers make a purchasing decision.

Ex: Shipping and return policies, size guides, and other common questions.
Testimonials
Add customer reviews and testimonials to showcase your store's happy customers.

Author's name
Add customer reviews and testimonials to showcase your store's happy customers.

Author's name
Add customer reviews and testimonials to showcase your store's happy customers.

Author's name
Add customer reviews and testimonials to showcase your store's happy customers.

Author's name
Add customer reviews and testimonials to showcase your store's happy customers.

Author's name